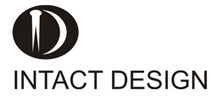 "Intact Design" an architectural and designing establishment was started in the year 1998 as a partnership firm by Mr. Santosh Anjarlekar, Mr. Asif Khan and Mr. Sameer Bhube. The partners with more than a decade of experience in professional services like architectural design, planning and liaising got together to provide all these critical aspects of architecture under the one roof.
The partners state that "We aim to find the most appropriate design for each project and we accomplish this through a detailed analysis of physical conditions, cultural context, client's needs and budget. Also primary to our inclusive approach is an extensive involvement with our clients during the design process". Their focus is sustainable and cost effective design solutions, which involves use of natural materials. Also an efficient use of energies to create light, airy and elegant living and working spaces is one of their strengths.
The company believes that Excellence is our Heritage and Foundation of our Long-term Client Relationship.